Real Estate Millions? Finally, it's time to get YOURS!
Get the formula....
There Are Three Types of Real Estate Investors:
Those That 'Never Get Started', Those That Jump Around (And Sometimes Get Lucky), And Those That Follow A PROVEN PLAN To Success!

I've Got the Step-by-Step Proven Plan,
Can You Follow It?

Dear new or experienced Investor,

One thing we know:
There sure is a lot of "distress" in the Real Estate Market... Which means - there's a lot of OPPORTUNITY.

Another thing we know:
Not every strategy works well in every market.


I want to let you in on one strategy that:
Works great in this market
Is FAST, EASY and Systematically Repeatable
Doesn't require even a Post-it note of experience
Doesn't need a pile of cash or even access to financing

"I have read several Real Estate books and attended several two and three day courses, and by far

Fast Cash Wholesaling Houses

is the most detailed program on the subject. The books and seminars briefly gloss over the subject or only scratch the suface on the detailed process of wholesaling houses. After each book and seminar I was always left thinking with all these pieces of information -- where exactly do you start? I needed information on, this is the first thing you do, then you do this . . ., the

Fast Cash Wholesaling Houses

course provides everything you need!! It gives you a 10 Step outline overview of the course contents and exactly which step you do first all the way through to the end of the course. I'm following the course and can't wait to start making fast cash with the

Fast Cash Wholesaling Houses

program."

John Mueller
Rockwall Texas

Let's get right to it, shall we?

The strategy is Wholesaling.
You can do it part-time or full-time.
You can do it exclusively, or along with other investing strategies.

Let's understand it clearly first because there are some misconceptions. (And quite honestly, it's a very over-looked investment strategy.)

In essence, a Real Estate Wholesaler finds and negotiates deals. They stand between a seller and a buyer and collect the difference between the price they negotiate with the seller and the price they negotiate with the buyer. And then you're done and on to the next deal. No stumbling with financing. No fixing up quagmire. No finding and dealing with tenants.

This is not "Bird-dogging" - which is finding potential deals and passing them on for a fee if the deal works out. (However, you can use Bird Dogs in your Wholesaling business.)

This is not rehabbing - which is finding properties that you fix up and sell for a profit months (or years) later. (However, Rehabbers can be great buyers for your deals.)

And this is not landlording - where you buy a property and rent it out for a monthly income stream.
You don't buy and you don't hold
(But you do PROFIT)
You're walking away with your profit most often in 45 days or less, sometimes in a day or two.
You're also putting much less time into each deal.

And another thing, if you do like to rehab or landlord, with Wholesaling you get to scoop off the very best deals for yourself PLUS profit from deals you don't want. No waste. You sell the oysters and keep the pearls.

Fast, Easy, Repeatable, Cash in your pocket.

Wholesaling is not especially difficult to learn, but like any investment strategy there is some learning involved.

How do you learn something new?

There are three paths to practical knowledge:
A. Self-education
B. One-on-one coaching/consulting with a successful expert
C. Professional course (home study or class room)

Method A always APPEARS to be the least expensive. And yet, it's often the most expensive. Why is that?
Two reasons...
Reason #1: "Trial by error". Mistakes cost money and/or time. A mistake can cost a few hundred dollars, a few thousand dollars or much more. They can also cost an enormous amount of time and time ultimately is money.

Reason #2: "Opportunity cost". Simple math - if you could churn out a deal a month and make $10,000, how much would you make in a year? Now if you were forging your own path, figuring it out as you go and therefore could only manage a deal a quarter (every 3 months) even if you actually made the same profit - $10,000 - how much would you bank in a year?
Or, put another way - how much did it cost you to forge your own path rather than execute a proven system? The simple math - but not so easy to swallow answer - $80,000. That's more than MBA expensive.

Method B - IF you can find the right expert who will work with you, and IF you can afford them, this method is often the quickest path to success. But experts can easily charge you $500-$2,000 an hour. And it'll certainly take more than ONE hour. What if that kinda money isn't piled up and ready to blow in you bank account?

Method C - You get expert-tested and refined systems and methods at self-education cost. A smart and proven way to both learn quickly and to avoid making costly mistakes.
Your Real Estate Investor Know-How Source
For the past 10 years REIClub has been the preeminent source of Real Estate Investing news and education. Simply, we're here to help you become a better, smarter, more profitable Real Estate Investor.

We're connected with many of the most successful Investors today. We know what's working NOW and who's got the best insights and systems. And we know how to delivery that powerful education to you... so you become successful. That's why we created:
Fast Cash Wholesaling Houses
Fast Cash Wholesaling Houses is a home study course that delivers a step-by-step proven process and all the information you need to get up and run your part or full-time Real Estate Wholesaling business.

For starters, you get 6 CDs with 53 bite-size audio lessons - sit and listen or listen on the go. Either way you'll get your own personal instructor guiding and walking you through exactly what you need to do to implement this profit pulling Wholesaling system.

You also get a 212 page manual - read through at your own pace and keep it handy to quickly refer to particular topics right when you need them.

Included in the manual - 15 forms, checklists, worksheets and sample documents that you can copy and use as your own.

And - a Fast Start CD to get you started... FAST. This audio lays out the big picture and gets your mindset focused and primed to dig into the details of the full program.

"I was blown away by the amount of information in the package that was sent. The information on the Fast Start CD by itself could have been enough of a start, but there is so much more material in the box! Between all the audio CDs and the written material, I should be more than ready to begin wholesaling properties in my area. Thank you for putting these materials together. I can't wait to get started!"

Kirk Doughty
Houston, TX

Power your way through Fast Cash Wholesaling Houses to become a Wholesaling pro who knows:
The two most important things that determine your income and how to get really good at both
How Wholesaling stacks up to rehabbing
Who can Bird Dog for you... not just the usual suspects
How to adapt the Ant Farm model to your business
Can you make more money by being more ethical?
Top three ways to build your buyer's list
Know these 3 things about your buyers
Target your best, __________ the rest
Top three data sources for leads
Toll free or local (or none of the above)?
Got a lead, first ask them "How ___________"? - this can save you a lot of money and time
Potential seller? Listen for these phrases to know if they're worth your time
You're not going to rehab, but here's how a contractor can put money in your pocket
Why AND how you want to work with Real Estate Agents... sometimes
Here's 6 sources for one kind of lead, and this is the most efficient way to filter those leads
Flyers? Here's what to put on them for maximum response
Bandit Signs - they can work... Get them here, Put this on them, Put them here, On this day, at this time
9 additional ways to get leads
Ask these specific questions to evaluate a lead
Ask these specific questions to evaluate the property
Time to negotiate... you sit here, and make sure you have this and this
Be sure you arrange this when you're negotiating
What's the best thing to do immediately after you make an offer?
The # 1 thing people do that makes them lose when negotiating
Take this common clause OUT of your contract to protect your deal with the property owner
Is there a tenant in the property? Add this clause to your contract to ensure the tenant doesn't get your profit
What is an external bad guy and why you need one
Should you 'spruce' up the place... Will that get you a better price? Here's what you can do and here's the very maximum you should spend
Here's how the 80-20 rule works in the Wholesaling business
Got a deal? 8 ways to quickly find a buyer
Every property you get is an opportunity to _____
Not every title company will be your friend. Here's the one thing that determines whether or not they can handle your business
Want to make the same deal more profitable, add this
Double close or assignment - here's the differences
When 'double vision' makes good business sense
and so much more is included with this course...

"I have received and thoroughly reviewed the contents of Fast Cash Wholesaling Houses. I cannot describe how astounded I am. I have come out of my first circuit of viewing all of the materials learning one of the most important things. The biggest part of all of this is ACTION.

Guys, I cannot tell you how many other programs and books I have read on the subject. I was going into "paralysis by analysis" mode by thinking, "Oh my, I have finished this book/CD/Course/Seminar and I still feel like there is more to know before I make my move". Subconsciously, your Fast Cash Wholesaling Houses program has done more than affirm that there IS no more to learn than what you have taught and I should just get out and DO. Not only was the program informative and thorough, it was very motivating. You guys did an excellent job crafting this course.

I have since obtained lists of qualified sellers, formed a great foundation of an "A-Team", and I have begun a direct mail campaign to absentee owners in my area, as well as a cold call / direct mailing campaign to expired listings in my expanded area. I have learned from taking the first step of ACTION that the most important characteristic one must cultivate in themselves is attitude and desire! Without either of those, you will fall apart from the inside and go back to a more secure way of life. Donald Trump said it best. "Think big and kick ass. Step outside your comfort zone".

I want to thank you for creating a course that not only gives you all of the knowledge one needs to start, but to take note that no matter how long you wholesale and conduct real estate transactions, one will never stop coming across something new. You will always learn. You will always come across challenges that you will need to provide solutions for. There will always be obstacles, since no two deals are identical. Thank you for getting me off of my ass and actually talking with homeowners."

Charles G Starks Jr
Riverhead, NY

Cash In Your Pocket Almost on Demand
Wholesaling is a great way to take your cut out of this distressed Real Estate market. It's fast, it's easy, it's repeatable and IT PUTS CASH IN YOUR POCKET. It doesn't require lot's of cash or even good credit.

Whether you want to only Wholesale, primarily Wholesale, or simply have the ability to profit from deals you're not interested in adding to your portfolio, knowing how to Wholesale is important to your success.

How much money you make Wholesaling properties will be in direct proportion to how well your system is running. Fast Cash Wholesaling Houses will show you - step-by-step - how to create and implement that system so you minimize the time required to do your job and maximize your profits.

It's that simple. Don't you owe this to yourself and your future?
"Fast Cash Wholesaling Houses"
Grab Fast Cash Wholesaling Houses Right Now
And We'll Stack on Some Incredible Bonuses...


Bonus: Two Tickets to the
Three Day Real Estate Insiders Summit
(Value: $1,995)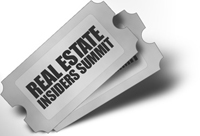 Join us at the Real Estate Insiders Summit in a city near you. This will be an incredible 3-day event that is being held in major cities throughout the country (so you won't have to travel far). You do not want to miss out on this.

We're keeping it small - no more than 200 people per event. So you'll have lot's of networking opportunities as well as easy access to the experts. Oh, and, let's be clear - this is all education from a lineup of impressively successful experts and NO pitching.

You'll be riveted by sessions on:

Quick Turn Real Estate Fast Money - the Wholesale Business Model where you can easily Wholesale 4 - 10 deals a month without needing any of your own cash or credit.

REO/Pre-Foreclosure Investing - how even new investors can profit very quickly from properties that in many areas are being sold at pennies on the dollar.

Rehabbing & Commercial Development & Financing - how to successfully buy and rehab residential and commercial real estate even if you have no money, credit, or previous experience.

Buy & Hold - most Millionaire real estate investors built their wealth by strategically buying and holding CASH-FLOWING properties for the long term. We're going to give you an INSIDE access to properties you can pick up within seven days that cash flow.

Asset Protection - For starters, we're going to give you a FREE LLC. On top of that, we're going to show you how to protect all your current and future investments, how to make yourself invisible to creditors and other predatory people, how to build wealth and how to protect it.

Tax Strategy & IRA Investment - Would you like to save tens of thousands of dollars each year on your taxes just by making a few simple changes to how you invest? We'll show you how to - legally - buy and sell real estate 100% tax free.

Networking - relationships are an integral part of building wealth. Some of the most successful local investors and real estate professionals will be at Summit. This is your chance to spend time with them.

REIClub has partnered with Than Merrill and his company FortuneBuilders who put on this event. FortuneBuilders has students from around the country who now run high six figure and seven figure Real Estate businesses using their systems. It was also awarded #1 Educational company in the country by Inc. Magazine based on their students success!

On top of the high caliber of the speakers and the powerful content, they're also going to bring 30+ cash flowing properties which you can pick up... drastically under market.
That's right, they've invited two of the largest institutional investors with ACTUAL heavily discounted properties for sale. They're currently buying these deals at insanely low prices between $20,000 to $75,000 dollars.

This event could drastically change your life. You will join us - won't you?
Bonus: Wholesale Interviews Set
(Value: $97)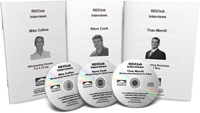 Content dense interviews with 3 seasoned Wholesale Pro's - who are active in the market Today. Listen in as Than Merrill, Mike Collins and Steve Cook reveal their best secrets such as...
This market is very good (and overlooked) for Wholesaling. Use this filter to narrow the pool to the very best ones
NOBODY looks at this market. These are about the very most motivated sellers. Three ways to get leads in this market
The two things Real Estate Investors (potential buyers of your deals) are looking for online and how to give it to them
Use this FREE website to bring you a constant flow of leads
The strategy Steve uses that has people running to him with their deals before anyone else (and gives him first pick at the very best deals)
The lesson you must learn before you will ever make it as an investor
The one - and only - clause Steve includes in his offers and is still fully protected
Use this kind of Real Estate agent to bring you sellers and this kind to sell your deals...they're opposite in a number of key ways
The most valuable thing you'll learn doing Wholesaling
The secret Mike uses that consistently gets sellers to sell to him instead of anyone else...you can use this secret to dramatically improve your investing no matter what niche you choose
Why Wholesaling is like milk and bread
4 effective ways to market for leads and which one's are best when
The most cost effective way to use the internet for leads
Your URL should have these two words in it
Which properties are the best to Wholesale - by far - and how you can find these properties no matter where you live
The two characteristics that nearly insure a seller will accept a wholesale offer
The biggest mistake people make when Wholesaling
The most important valuation tool and how to use it... no one else uses it this way
Use this formula to determine your offer price
The workflow Mike uses so that he's able to buy 1 of every two houses he looks at
Minimum amount of money you should make on a deal (or walk away)
Bonus: How to Find Deals
(Value: $47)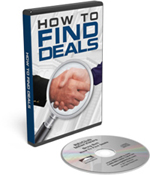 At the foundation of every good deal is a motivated seller. Lean forward and listen to over 50 ways to find motivated sellers. If there was a category for finding sellers in Ripley's Believe It Or Not, this CD would hold the title.

With a list like this you'll never run out of "fishing holes". Just plug a handful of sources into the Fast Cash Wholesaling House system and you'll soon be a Real Estate Wholesaling Henry Ford.
Bonus: How to Handle Seller Calls
(Value: $47)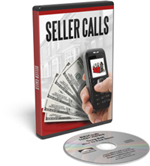 You've got a potential seller on the phone, now what?!?
Here's how you can master Seller Sweet Talking.

There's two parts to a Seller call... (1) quickly evaluate whether the potential seller is worth your time and (2) lead them to an agreement.

You'll be taking plenty of notes as you hear example after example of how to conduct your calls. AND you'll hear the exact scripts. With a little practice, you'll optimize every seller call which of course boosts your profits. This is an absolute big leagues skill.
Bonus: Hard Money Lender List
(Value: $47)
We've got a list of over 30 active hard money lenders and you get it included at no cost.

This is not one of those lists of hundreds where you have to call a hundred different lenders because they're all out of business. These lenders are actively lending right now.


Bonus: First 10 Can Get the Course Free Rebate
(Value: $997)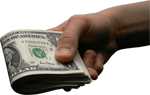 We need success stories so the first 10 customers who use the course to do a deal and send us the details will receive a full 100% rebate of the purchase price. Anytime during the first twelve months you can submit the details of a deal you completed using the FCFH materials, along with copies of checks and other items, and we'll send you a check for the purchase price.

Your deal can be a rehab flip, assignment, short sale, REO, whatever...

...this makes this offer a CAN'T LOSE proposition!
Bonus #8: Free Shipping and Handling
(Value: $25)
You do not have to worry about the extra cost of shipping and handling, as we've got that covered for you.



"Fast Cash Wholesaling Houses has powered my real estate investing business into high gear! From the second the home study course was delivered to my doorsteps, I've spent countless hours reviewing the material. The course spoke in a easy-to-understand format that made the whole process exciting.

The study manual is fully loaded already, not to mention the several bonuses that were included with this package. The Fast Start Audio CDgot me moving right away! This gave a complete overview of the wholesaling process. Frank Chen's presentation is always enlightening, making the disc fun to listen to!

As a result of this course, I have built a dynamic buyers list of potential financial partners to cash me out on my wholesale deals. The key questions provided with the course gives me what I need to say to potential investors. It lets me know right away if I have serious ball players on hand or tire-kickers pretending to do deals.

The course was just as engaging with the Seller's Calls and what vital information to get as a wholesaler. It was easy to see that buyers and sellers alike, are a critical part of the wholesaling process.

Did I mention the ready-made forms? Yes. This action-packed study course came with forms already worded and set to do business. The only thing needed to be done is print and sign! Awesome!

To take things even further, the How To Find Deals CD covers over 70 ways to find deals. That's right! Over 70 different ways to locate deals for business.

This course has set my business up to run online and offline. Since then, I have created four powerful websites to automate my wholesaling process. I have also discovered several ways to do an extensive marketing campaign for reaching potential customers.

Did I mention that I now have bird dogs helping to locate deals for my business? Well, it's true! The study course also gives me access to a Free Virtual Assistant to help assist in handling my deals. This lets me focus more on making deals for profit and doing other things to grow the business.

I'm currently a dee jay for a local radio station as well a owner of my own internet radio station. (www.chicagohouseradio.com) My goal is to make real estate my primary business, while still enjoying things that are exciting to me and my family.

I can't thank the great team at REIClub enough for making my life and business exciting! Here's to successful investing!"

Lloyd Bowman
Chicago, IL

You are ready to get SERIOUS about your Investing career,
Aren't You?
I know you've heard it before. And it's begun to sound like a worn cliché...
This is one of the best times in history to make a fortune in real estate.
But if not now for YOU, when? The market will return to normal - supply and demand more balanced, financing easier to obtain. And the great high profit deals will be far fewer. In fact, it's very unlikely you'll see a market this ripe with opportunity again in your lifetime.

The easy thing for you to do right now is click the Add To Cart button below. In mere minutes you'll be ready to seize the day!
"Fast Cash Wholesaling Houses"
100% Ironclad Money Back Guarantee

I'm so confident that you will love this powerful real estate investing information that I'm willing to bear 100% of the risk for the next 30 days. That means that you can get in now plus get all the bonuses RISK FREE and give it a shot for 30 days. If you aren't happy for any reason simply let us know and I'll immediately cancel your order and I'll even let you keep all the bonuses as my way of saying thank you!





Good Investing,




P.S. Don't forget about your awesome bonus items, including two tickets to the Real Estate Insiders Summit. Click the Add to Cart button and get started today.

And if you prefer a payment plan, we have those available for you as well...
All This For Only $297 Today
(and $250 in 30 days)



or
All This For Only $197 Today
(and $200 in 30 days and 60 days)



"The Fast Cash Wholesaling Houses course contains a wealth of information. It is well laid out so that it can be followed simply. It is also very detailed so even experienced investors are likely to increase their knowledge. As people learn based on different styles, their is audio and written information. If you are eager to learn: who the key players on your team will be and the business characteristics they must possess; how to create buyers and seller lists; how to analyze a deal and determine your maximum acceptable purchase price; maximize your marketing; or how to make sure your closings go smooth, this educational material is for you."

Dale Toews
Abbotsford, BC, Canada